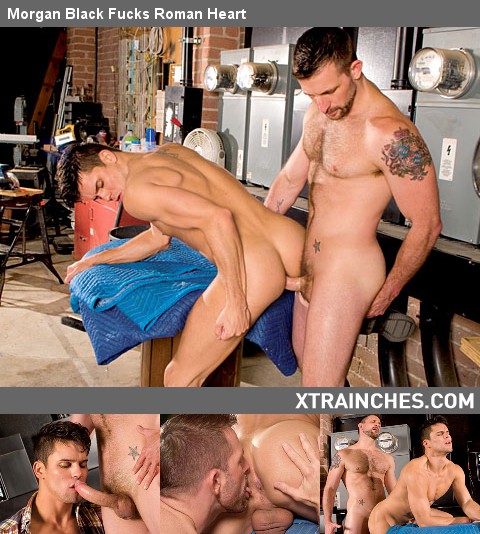 Making out by the electrical meters, Morgan Black and Roman Heart are generating serious wattage. Roman gets right on Morgan's slightly sloping cock, periodically choking when it hits the back of his throat. The super handsome Roman loves getting his face fucked and furry Morgan likes a hot mouth on his huge cock. Lifting a leg up on huge wire spool, Roman gives Morgan a clear look at his hungry hole and Morgan probes it with his mouth. It's not long before Morgan's rod is pounding Roman's hole, and Roman holds on for the wild ride.
Morgan Black
Height – 6'0″, Dick Size – 8″/cut, Sexual Position – Top.
Fuzzy stud Morgan Black is the ultimate manly top. He's the kind of muscle daddy you'd kill to have hold you down and have his way with you with that long donkey dick. Line up, boys, this one's a popular lad.
Visit Xtra Inches