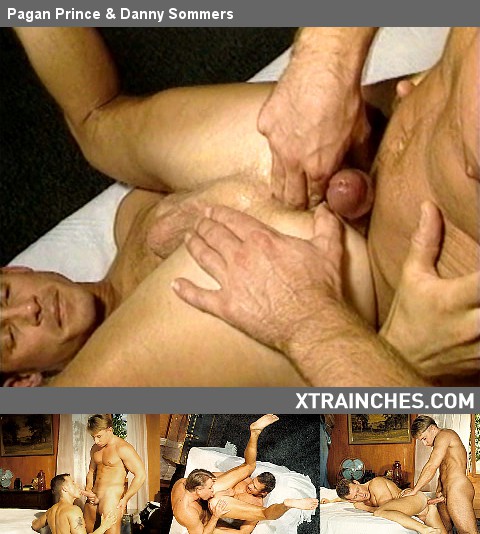 Completely solid blond hunk Pagan Prince puts the equally stunning Danny Sommers to work on his thick cock before rewarding him with a supremely hot ass-fucking on the bed in this video. Seeing that mopped blond hair sway as he taps Danny's ass is so hot.
Height – 5'10″
Dick Size – 8″ Cut
Sexual Position – Top
Looking like some kind of Nordic God, Pagan Prince is a blond and buff European stud whose big dick is even more heaven-sent. He's a great top who really likes ordering his bottom boys around his cock.
Visit Xtra Inches